EMF: Registration for the Certificate Program "Designing and Managing Research Projects" (Marburg) Season 15
11/01/2022
-
01/31/2023
11:59 PM
Event location:

Philipps-Universität Marburg

Organizer:

Philipps-Universität Marburg/MARA

Category:

Target groups:

Doctoral candidates
Postdocs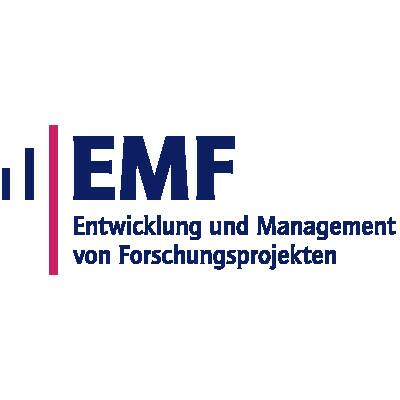 EMF certificate program
The continuing education program "Designing and Managing Research Projects" (Entwicklung und Management von Forschungsprojekten – EMF) is a collaborative project between Universität Kassel and Philipps-Universität Marburg and targets junior scholars from all faculties and disciplines of both participating universities who intend to apply for third-party funding in the near future. The goal of this offering is to convey the knowledge and skills necessary for junior scholars to receive appropriate funding for their own research and further develop their academic profile.
The three-year program consists of a two-year workshop phase and a further year for submitting a third-party-funding application.
The program ends with an internal assessment of the participants' third-party-funding applications by the EMF Advisory Board.
Structure of the Continuing Education Program
The workshops are organized into five modules that reflect the course of a third-party-funded project. They can be offered in German or English. Participants can attend courses and activities offered in Marburg (under the category of "EMF") and in Kassel. The five mandatory workshops are offered once a year under the same heading both in Kassel and in Marburg.
CC – Cross-Category Courses and Activities
PD – Project Design and Application
PM – Project Management
PR – Presentation of Research Projects
TR – Transfer
Modules, Mandatory and Elective Courses and Activities
The workshops can be attended without registering for the certificate program. The EMF participants have the right to book the mandatory courses up to 14 days before the start of the event. Both the "Introduction to the Certificate Program" and the "Reviewer Session" are reserved for EMF participants.
The workshops are offered at different dates throughout the year in German and in English.
Fees
Registration fee: 200 EUR (external 500 EUR) plus the costs for the workshops of the program (in total approx. 550 EUR for internal participants or approx. 850 EUR for external participants)
Informational Events
There will be information events in November. You can find these dates under https://veranstaltungen.uni-kassel.de/en/event?event_filter%5BsearchTerm%5D=emf
Registration
The certificate program is aimed at doctoral students and postdocs from all departments and disciplines of the participating universities who would like to apply for third-party funding in the near future.
If you are or can be an (associated) member of MARA, you can register for the certificate program as Marburg, internal. Otherwise, please select the option Marburg, external.
Requirements
You need to register once in our database to use MARA offers.
More information about this event
Event location:
Philipps-Universität Marburg

MARA
show on map
Organizer:
Philipps-Universität Marburg/MARA
Program coordinator EMF:
Dr. Christine Berger
Philipps-Universität Marburg
MArburg University Research Academy (MARA)
Coordinator postdoc program
Book your tickets here