Challenges of Sustainability Research
Kick Off, 2022 September 14th – 16th
09/14/2022
1:00 PM
-
09/16/2022
1:00 PM
Event location:

Campus Center (Hol­län­di­scher Platz)

Organizer:

Kassel Institute for Sustainability

Category: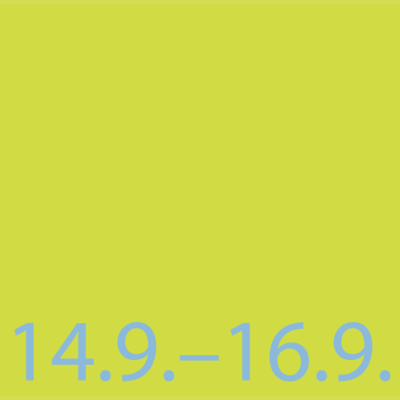 What challenges does sustainability research face?
Which questions are already being investigated at the University of Kassel and what are the results?
What could be future-oriented interdisciplinary research questions for the Kassel Institute for Sustainability?
---
The first conference of the Kassel Institutes for Sustainability will focus on opportunities, problems and effects of the transformation in the sense of the 17 UN Sustainable Development Goals and their challenges for science.
Framed by four keynote speeches on the key topics of nature, technology, culture and society, the conference will offer a total of 25 different panels with presentations and discussions from the broad spectrum of issues surrounding the SDGs.
In the Open Space (Sustainability Research Café), conference participants will discuss their proposals for research at the Kassel Institute.
The conference language is English.
Participation is free of charge.
The conference will take place in presence.
Individual events (e.g. the keynotes) will also be available online. The website will provide the respective links at the start of the conference.
Registration required (see below).
If you only want to participate in plenary events, select "I am not participating in this panel" for the panels.
Please select "Order as a guest" if you do not wish to create a user account.
If you have a university account, please only use the pure account name (uk...) and not the email address.
► For more information on the program, please visit the conference website.
More information about this event
Event location:
Campus Center (Hol­län­di­scher Platz)


Organizer:
Kassel Institute for Sustainability
Waiting queue
Unfortunately, the event is fully booked. However, you are welcome to register on our waiting list. As soon as places become available for this event, we will inform the waiting list participants in the order in which they were registered. You can then register for the event later with an access code.
Received code?
If you are already on the waiting list and have received a code by email, you can enter it below. After passing the exam, you can register for the event.
Register here for the event
Ticket registration is currently not possible for this event.