EMF: Grant Proposal Writing
This event has been canceled.
01/11/2023
9:00 AM
-
5:00 PM
Attendance:

online

Event location:

Universität Kassel - Online

Organizer:

Category:

Target groups:

Doctoral candidates
Postdocs
Post-graduates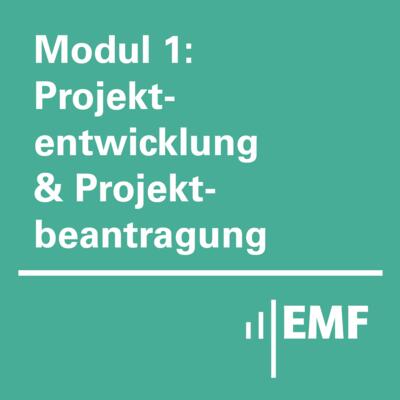 Event language: English
Successful third party funding acquisition is one crucial performance indicator in science. Moreover, good scientific projects need financial support from third party funding. In light of limited public funding, the securing of sources of financial support is an important task for a scientist. However, for many early-career scientists writing grant applications poses some difficulties and at first glance seems overwhelming.
Even though there is no guaranteed success, the methods and instruments of writing proposals can be learnt. A prerequisite is an attractive project concept. If a convincingly formulated application is submitted, the chances of securing funding are good.
This workshop delivers proven grant application knowledge. It shows how strategic considerations naturally lead to a sound proposal
Qualification Outcomes
Have an understanding for the process of proposal writing
Have an overview of the funding landscape in Germany
Know about the essential criteria for evaluating the quality of a grant proposal
Be aware of structured argumentation for their project proposal
Develop an individual strategy for proposal writing
Methods
Trainer input, individual exercises/reflections, partner and groupt exercises, plenum discussions.
Requirements
To participate in the online event you need a PC/laptop with a current browser (recommended: Chrome or Firefox) as well as a headset (or speakers and microphone), a webcam plus a stable Internet connection.
More information about this event
Event location:
Universität Kassel - Online


Organizer:
Graduate Academy
Lecturer:
Prof. Dr. Annette Kolb
Prof. Dr. Annette Kolb ist bundesweit als freiberufliche Trainerin, Beraterin und Coach für Wissenschaftler.innen tätig. Schwerpunkte ihrer Tätigkeit sind Themen wie strategische Drittmittelakquise, Publikationstrategien und strategische Karriereplanung. Bevor sie sich 2014 selbstständig machte, war sie Professorin im Fachbereich Biowissenschaften der Goethe-Universität Frankfurt und von 2015-2020 wissenschaftliche Mitarbeiterin im Stab Wissenschaftskoordination der Senckenberg Gesellschaft für Naturforschung.
Waiting queue
Unfortunately, the event is fully booked. However, you are welcome to register on our waiting list. As soon as places become available for this event, we will inform the waiting list participants in the order in which they were registered. You can then register for the event later with an access code.
Received code?
If you are already on the waiting list and have received a code by email, you can enter it below. After passing the exam, you can register for the event.
Book your tickets here