EMF: Intellectual Property Rights in Science and Research
29.10.2022
9:00 Uhr
-
16:30 Uhr
Veranstaltungsformat:

Online-Veranstaltung

Veranstaltungsort:

Philipps-Universität Marburg, Online

Veranstalter:

Philipps-Universität Marburg/MARA

Kategorie:

Zielgruppen:

Promovierende
Postdoktorand:innen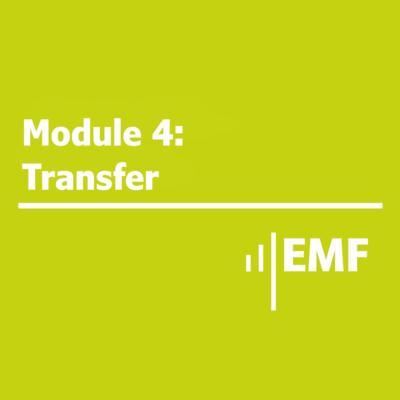 EMF Certificate program
Event language: English
It is good academic practice to build on the work of others. However, such work can be protected by intellectual property rights like copyrights, patents and trademarks.
This workshop will enable you to navigate the field of intellectual property law in a research context. On the one hand, you will get to know how your research can be affected by intellectual property rights and what options you have in order to make use of the work of others. On the other hand, you will learn how you can control the use of your own research and make it legally available.
Qualification Outcomes
You will get an overview of different intellectual property rights and their scope in order to differentiate which rights can be affected by your research.
You will learn how you can use protected objects by making use of limitations.
You will be able to determine what intellectual property rights apply to your own research by learning how to interpret the legal requirements.
You will know how you can control the use of your research and how you can make your research legally available.
Methods
Trainer input, case studies, discussion, application to your own research project
Requirements
Proficiency in English at the B2 level of competency is required.
You need to register once in our database to use MARA offers.
Weitere Informationen zu dieser Veranstaltung
Veranstaltungsort:
Philipps-Universität Marburg, Online
BigBlueButton


Veranstalter:
Philipps-Universität Marburg/MARA
Lecturer:
Darius Rostam
Darius Rostam is a Graduate Research Assistant at the Junior Professorship in Civil Law, Intellectual Property Law and Law and Digitization (Prof. Dr. Linda Kuschel, LL.M. [Harvard]) at Bucerius Law School, Hamburg. His main research interest is Intellectual Property Law, especially Copyright Law.
Buchen Sie hier Ihre Tickets