PhD in Kassel - Lunch Talk: Doctoral Studies & Publication Strategies
Online Lunch Talk
14.06.2023
12:00 Uhr
-
14:00 Uhr
Veranstaltungsformat:

Online-Veranstaltung

Veranstaltungsort:

Veranstalter:

Kategorie:

Zielgruppen:

Promovierende
Masterstudierende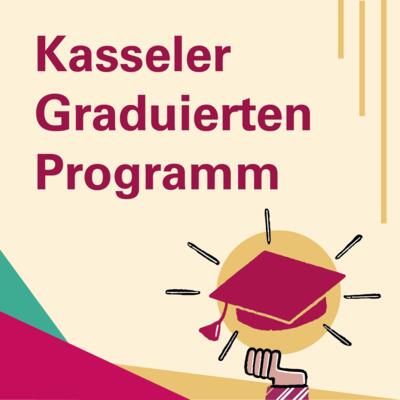 language: english.
The Lunch Talk focuses on the workflow and organization of the doctoral studies, starting from the submission of the PhD application form all the way to issuing the PhD certificate. You will receive information about the formal requirements for doctoral studies and all related bureaucratic steps. You will learn about the aims of the Supervision Agenda and Publication Strategies to build the perfect base for your PhD.

Even if you already started your PhD, the exchanged focused Lunch Talk format gives you the chance to ask experts and learn from other people's experience.
Contents
Doctorate procedure (requirements, supervisor, application, etc.)

General Provisions for Doctorate degrees

Supervision Agreement

Publication Strategies
Methods
Exchange with experts, Insight stories, Q&A
Prerequisites
To participate you need an internet-enabled computer, a good microphone & speaker or headset and a webcam.
All dates of the eventseries:
14.06.2023 PhD in Kassel - Lunch Talk: Doctoral Studies & Publication Strategies
21.06.2023 PhD in Kassel - Lunch Talk: Financing & Scholarship; Further Education
28.06.2023 PhD in Kassel - Lunch Talk: PhD Abroad
Weitere Informationen zu dieser Veranstaltung
Veranstaltungsort:
Online


Veranstalter:
Graduiertenakademie
Speaker:
Arvid Deppe
Arvid Deppe ist Religionswissenschaftler und wiss. Bibliothekar. Er arbeitet an der Universitätsbibliothek Kassel als Fachreferent und als Referent für Forschungsdaten.
Diema Janakat
Doctorate Office | University of Kassel
Diema Janakat is staff member in the Doctorate Office.
Prof. Dr. Florian Scharf
Florian Scharf hat in Leipzig Psychologie studiert und am dortigen Lehrstuhl für Psychologische Forschungsmethoden promoviert, nach einem PostDoc an der WWU Münster leitet er nun das FG für Psychologische Forschungsmethoden in Kassel.
Melden Sie sich Hier zur Veranstaltung an
Schnellanmeldung
verfügbar bis: 12.06.2023
Anmeldung möglich von 28.03.2023, 00:00:00 bis 12.06.2023, 23:59:00