EMF: Project management in higher education
20.10.2022
8:30 Uhr
-
16:00 Uhr
21.10.2022
8:30 Uhr
-
16:00 Uhr
Veranstaltungsformat:

Online-Veranstaltung

Veranstaltungsort:

Universität Kassel - Online

Veranstalter:

Kategorie:

Zielgruppen:

Promovierende
Postdoktorand:innen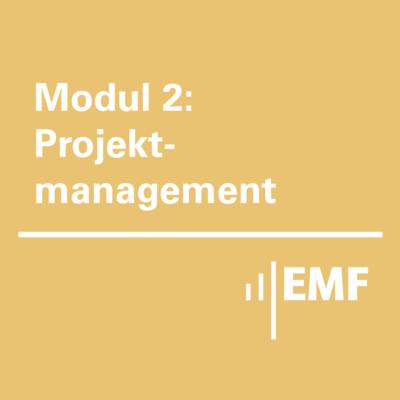 Course language: english
This workshop offers basic knowledge and tools for succesful project management, especially in higher education.
It incorporates multiple examples from everyday-life in higher education and follows the different phases of project management, thus giving a hands-on approach to the topic.
In a short survey in the preface of the workshop, the participants will get a chance to give specific examples of their personal challenges in project management, so that these will be adressed during the workshop, so each participant will get the chance to take away solutions to their specific challenges.
In a moderated exchange of experiences participants will be able to get support from their peers aswell as an experienced tutor. Practicing the use of project management software is also incorporated by using whichever digital tool is already employed at the universiy (e.g. MS Project, Inloox, etc.) or using OpenSource-software such as "projectlibre".
Qualification Outcomes
Forming and following project goals and objectives
Initiating, conducting and completing a project
Networking: lateral leadership in projects
Managing tasks and time
using project management software
Methods
trainer input, moderated exchange, application to your own research project
Requirements
reliable internet connection, access to a computer or similar device with working speakers, microphone and camera
completion of short survey in advance
Weitere Informationen zu dieser Veranstaltung
Veranstaltungsort:
Universität Kassel - Online


Veranstalter:
Graduiertenakademie
lecturer:
Julia Dorandt
For more than 10 years, Julia Dorandt has been successfully working with and educating executives from different industries, focussing on organizational culture, communication, project management and leadership. After gaining a diploma in economics law, she moved on to become a certified Business Coach and Scrum Master. She is also an alumni of Columbia Business School, New York, USA ("Digital strategies for business).
Buchen Sie hier Ihre Tickets