PhD in Kassel - Lunch Talk: Publishing your Thesis (Nov 23)
22.11.2023
12:00 Uhr
-
14:00 Uhr
Veranstaltungsformat:

Online-Veranstaltung

Veranstaltungsort:

Veranstalter:

Kategorie:

Zielgruppen:

Promovierende
Masterstudierende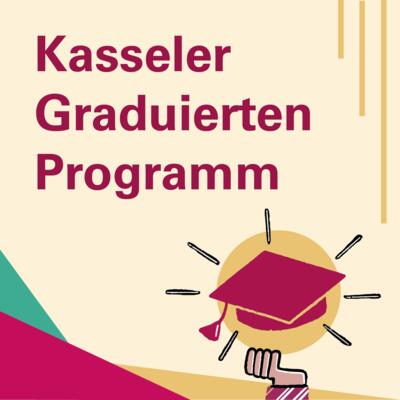 language: english.
This Lunch Talk will focus on the final step in the doctoral process: the publication of your thesis. Together, we will look at the different - especially university-based - options for publishing with their respective, special requirements, funding opportunities and pitfalls:
Cumulative dissertations, Open Access monograph funding, "classical" publication, repository or university press.
- What is possible, what should be considered?
PhD office, dissertation office, publication services of the library
- Who helps with what?
We are happy to discuss all practical questions concerning the publication of your thesis.
The exchanged focused Lunch Talk format gives you the chance to ask experts and learn from other people's experience.
Contents
Publication obligation
Advantages, disatvantages and pitfalls of different publication options
Services and support from the university library
Other practical questions concerning the publication of your thesis
Methods
Exchange with experts
Insight stories
Q&A
Prerequisites
To participate you need an internet-enabled computer, a good microphone & speaker or headset and a webcam.
All dates of the eventseries:
15.11.2023 PhD in Kassel - Lunch Talk: PhD Abroad
22.11.2023 PhD in Kassel - Lunch Talk: Publishing your Thesis
Weitere Informationen zu dieser Veranstaltung
Veranstaltungsort:
Online


Veranstalter:
Graduiertenakademie
Speaker:
Arvid Deppe
Kassel University Library
Arvid Deppe ist Religionswissenschaftler und wiss. Bibliothekar. Er arbeitet an der Universitätsbibliothek Kassel als Fachreferent und als Referent für Forschungsdaten.
Dr. Birte Cordes
Kassel University Library
Melden Sie sich Hier zur Veranstaltung an
Schnellanmeldung
Für diese Veranstaltung ist aktuell keine Ticketregistrierung möglich.
Anmeldung möglich von 16.10.2023, 00:00:00 bis 20.11.2023, 23:59:00