Informational Event for the Program EMF
09.11.2022
10:00 Uhr
-
11:00 Uhr
Veranstaltungsformat:

Online-Veranstaltung

Veranstaltungsort:

Philipps-Universität Marburg, Online

Veranstalter:

Philipps-Universität Marburg/MARA

Kategorie:

Zielgruppen:

Promovierende
Postdoktorand:innen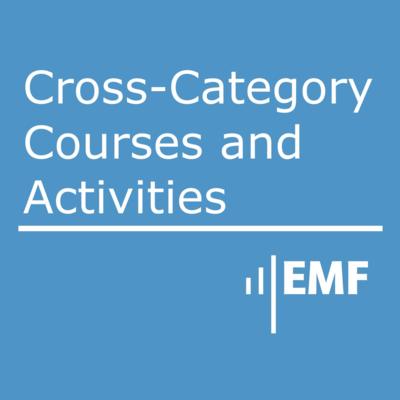 EMF Certificate program
Event language: English
One of the greatest challenges for scientists is to obtain third-party funding: From the idea to a successful research project―the training program "Designing and Managing Research Projects" (EMF) accompanies this path. EMF offers you a wide range of additional qualifications in the field of third-party-funded projects.
Christine Berger informs about the objectives and the course of the program and introduces its modules "Project Design and Application", "Project Managment", "Presentation of Research Projects", and "Transfer".
Requirements
To participate in the online course you need a PC/laptop with a current browser (recommended: Chrome or Firefox) as well as a headset (or speakers and microphone), a webcam plus a stable internet connection.
Proficiency in English at the B2 level of competency is required.
You need to register once in our database to use MARA offers.
Weitere Informationen zu dieser Veranstaltung
Veranstaltungsort:
Philipps-Universität Marburg, Online
BigBlueButton


Veranstalter:
Philipps-Universität Marburg/MARA
Lecturer:
Dr. Christine Berger
Philipps Universität Marburg
MArburg University Research Academy (MARA)
Programmkoordination Postdoktorandenprogramm
Melden Sie sich Hier zur Veranstaltung an
Freigabe erforderlich
Die Teilnahme an dieser Veranstaltung erfordert eine Freigabe. Nach Ihrer Buchung wird geprüft, ob die Teilnahmevoraussetzungen erfüllt sind. Nach der Freischaltung erhalten Sie eine Bestätigung Ihrer Buchung.
Anmeldung möglich von 11.04.2022, 09:00:00 bis 08.11.2022, 23:59:00